WHEY PROTEIN PIZOOKIE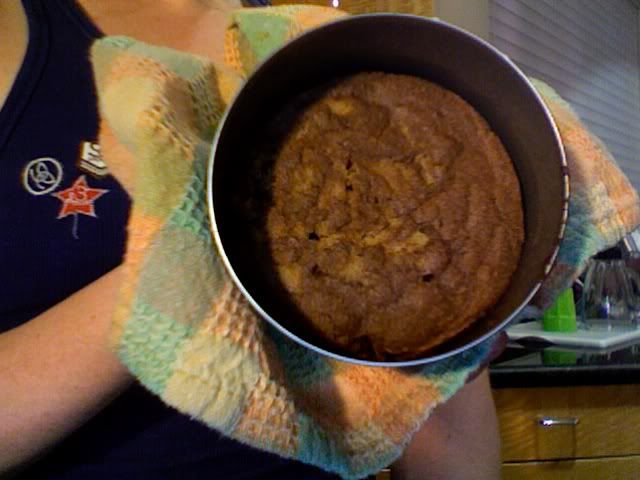 Ingredients:
15g of flour (I used soy, but you can use whole wheat, oat, regular… your choice)
15g whey protein (Your choice of flavor)
1/4 tsp baking powder
Sweetener (I used a packet of splenda)
1 tbsp pumpkin or apple sauce (I used apple)
2 tbsp almond milk (can use regular or just water… whatever liquid, really)
1/4 tsp vanilla extract
Optional: Chocolate Chips, Cinnamon, etc.
Directions:
Preheat the oven to 325 degrees. (Alternatively, you can microwave these for about 30 seconds) Mix the dry ingredients and mix with wet ingredients. Pour into a sprayed ramekin. I used a leftover canned chicken can, cleaned (Ghetto, yet economical).  Bake for 10-12 minutes.
onlyadreamr likes this
acanvasfulloftouchups posted this